HIRE THIS TRAILER Debon C500 Twin Axle Box Trailer + Door + Ramp FROM £30/DAY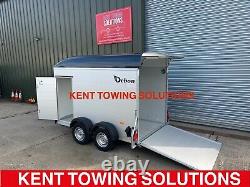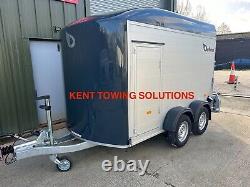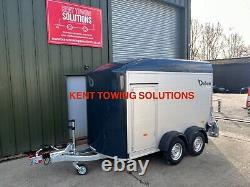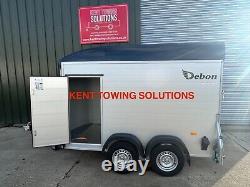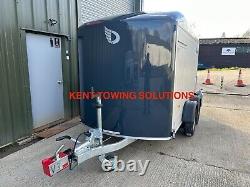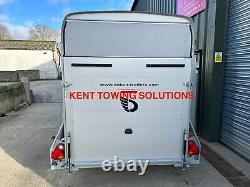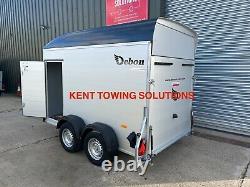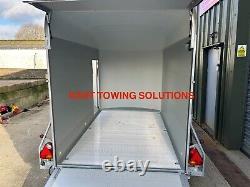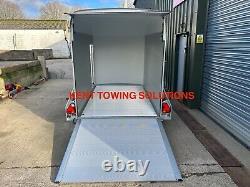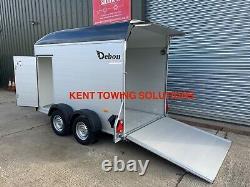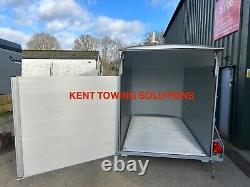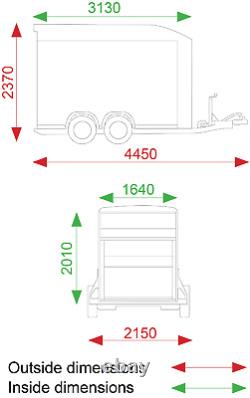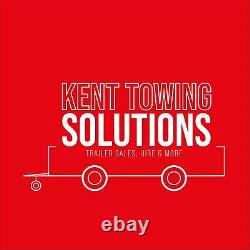 Kent Towing Solutions Present: Debon C500 Box Trailer Hire. E are a VAT registered business and provide invoices with VAT separately displayed. VAT is therefore included in the advertised price. Please note that this advertisement is for the hire of a Debon C500 Box Trailer. The Hire trailer will come with a Hitchlock, Wheelclamp and Spare Wheel. Please note: Bookings are now filling up for 2023. Available on a first come first serve basis. This price is for a 1 Day Hire. Please see below details of other hire length options and the prices. Maximum Gross Weight of 2600kg.
2 in 1 combination rear loading ramp / barn door - drops down as a loading ramp or opens out as a hinging barn door. Box Section Anodised Aluminium Sides and Ramp. Galvanised Chassis and Aluminium Extrusion Framework. One Piece polyester roof and aerodynamic front.
Our Hire Terms and Conditions. As part of the hire price you will also be provided with a spare wheel, loading ramp, straps, wheel clamp and a hitch lock. A copy of the customers driving license will be required. Household bill confirming your address - must be dated within the last 6 weeks. You must supply your own number plate. All pricing below is subject to availability and bookings are made on a first come, first served basis. Other terms and conditions apply. We are proud to be official stockists of market leading towing industry manufacturers including Nugent Trailers, Debon Trailers, Tickners Box Trailers, Erde, Daxara, Maypole, Wessex Trailers, Bulldog, Cheval Liberte Trailers, SAS, HMD Plant Trailers, Caretta Teardrop Caravans, Witter, Westfalia, Stronghold and more! By supplying the entire range of each individual brand Kent Towing Solutions retail a wide range of new and used quality trailers, parts and accessories to suit ALL personal and commercial needs. Collection and return must be from our premises located just outside of Tunbridge Wells, Kent.