New Tickners Karting Box Trailer 8FT x 5FT x 5FT GT855 Kart Shelf Twin Axle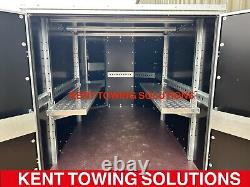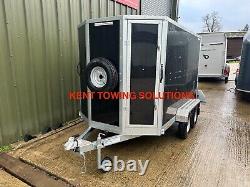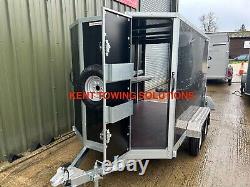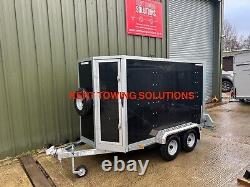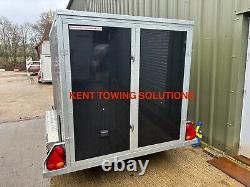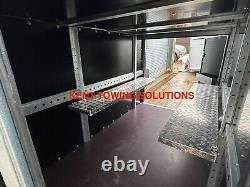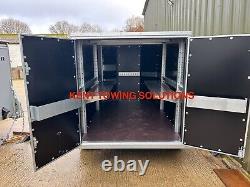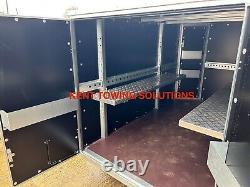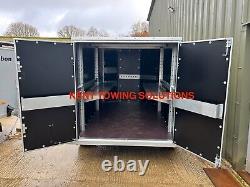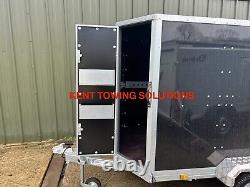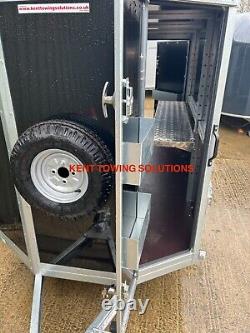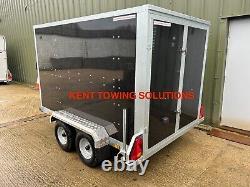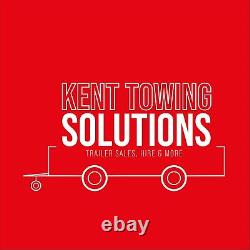 Kent Towing Solutions Present: New Tickners GT855 Box Trailer with Kart Shelf and Shaped Front with Door. E are a VAT registered business and provide invoices with VAT separately displayed. The advertised price is Including VAT. We always stock a wide range of Tickners Trailers on site and and across the entire Tickners range, including trailers in CP53 range, the ECO value box range, GP single axle box range, GT twin axle box range and finally the GB twin axle braked range. If we do not have your ideal Tickners Trailer on site we can order it in for you, this is very common given that the trailers are very versatile and can be personalised with different colours, side access doors, shaped front, ramp tailgate, increased MGW upgrades and much, much more.
Manufacture lead times are very reasonable but of cause the sooner you place the order the sooner the trailer can be manufactured and collected or delivered. If you are interested in a bigger trailer across a different Tickners range, please let us know and we can supply the relevant price-list.
They are manufactured to a high level, look brilliant, tow fantastic and in general do the job at a much lower price then many other like for like trailers on the market. All trailers are vehicle type approved and come with the certificate of conformity. This trailer comes with the following spec. 2 Pairs of Door Pockets. Shaped Front with 1 Door Integrated.
Four Interior Small Tie Rings. Mass Of Trailer = 325KG. The internal box measures: 8ft Long X 5ft Wide X 5ft High.
The overall trailer measurements are: 3550mm Long X 1950mm Wide x 1960mm High. We are proud to be official stockists of market leading towing industry manufacturers including Nugent Trailers, Debon Trailers, Tickners Box Trailers, Erde, Daxara, Maypole, Bulldog, Cheval Liberte Trailers, SAS and more! By supplying the entire range of each individual brand Kent Towing Solutions retail a wide range of new and used quality trailers, parts and accessories to suit ALL personal and commercial needs. If you have any questions please do not hesitate to ask.