NEW Car TRAILER Double side box Twin axle trailer 8ft x 5ft, 750KG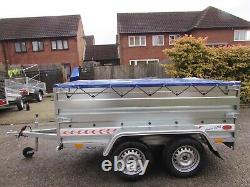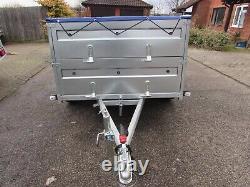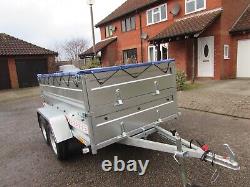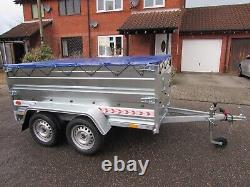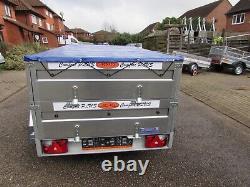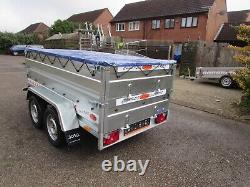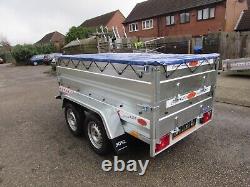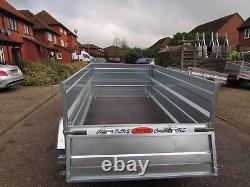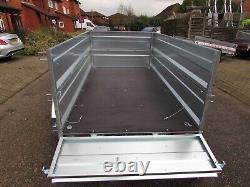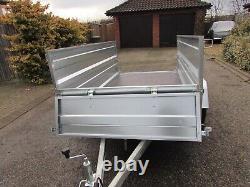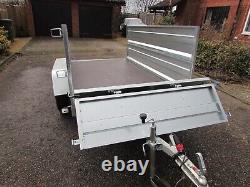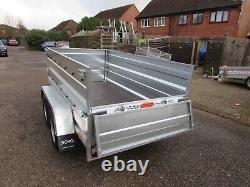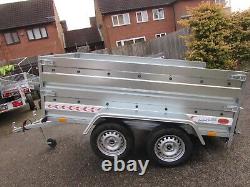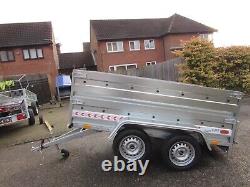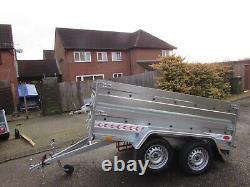 Car box trailer Camping trailer 8ft x 5ft HEAVY DUTY. We are an authorized legal representative of a BORO/NIEWIADOW Company in the UK.
Total length including hitch = 12ft (3.64m). Length of the loading area = 8ft (2.43m). Width of the loading area = 5ft (1.33m). Height of the loading area= 3ft(0.80m). Mass of the vehicle in running order 235kg.
Canopy, Jackey wheel - Including. PLEASE NOTE THAT OUR BUSINESS INFORMATION IS NOT VISIBLE ON THE MOBILE APP, TO SEE THE DETAILS PLEASE USE A STANDARD COMPUTER.