NEW Bockmann 3 way Tipper Tipping Trailer MGW 3500kg 12'3x5'11 Nugent Ifor Tip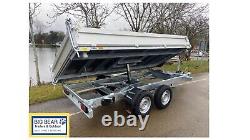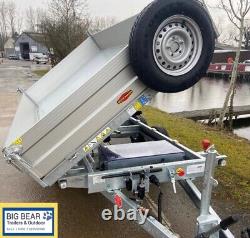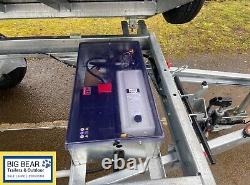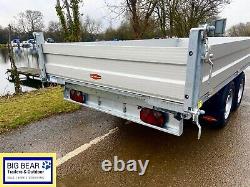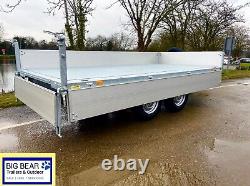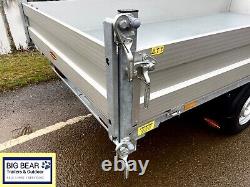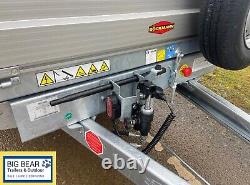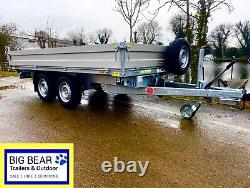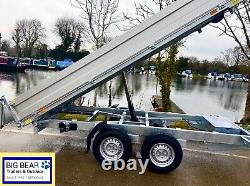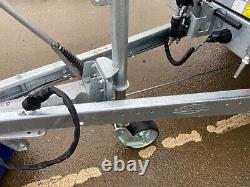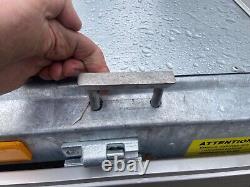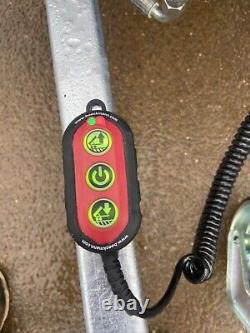 Bockmann DK-AL 3718/35 Profi 3 way tipping trailer MGW 3500kg 3.74m x 1.8m. Bockmann are a Family firm who Manufacture in Germany.
Bockmann are regarded as the Rolls Royce of trailers. The passion for innovative transport solutions has been driving Bockmann for 65 years. With a clear aim - they want to build vehicles that are precisely tailored to your needs, meet the highest quality standards and are impressive in practice - every day! The three-way tippers in the professional version are vehicles of absolute professional quality and equipment. They impress with a solid and robust construction, an impressive 45 ° tilt angle and a countersunk lashing bracket system.
The mechanical sealing on the corner rungs and the 350mm aluminium side walls ensure a safe transport. The screen printed floor that is reinforced with galvanised sheet steel and angle lever locks make these vehicles reliable daily companions.
As standard, they are among the safest tippers on the market - because the e-hydraulics are standard, just like the simple and CE-compliant emergency stop. Bed dimensions 12'3'x5'11 374cm x 180cm. Bockmann DK-AL 3718/35 Profi Standard Equipment Includes. Drop sides are 350mm deep. Electro Hydraulic pump with battery.
These are stunning quilyty tipping trailers and rank up there with the best in teh market place. Typical German quality and engineering.
Available to view at our Oundle Marina Premises, Barnwell Road, Oundle, Northamptonshire. Big Bear Trailers are proud to be Main Dealers for a number of Brands including Anssems, Bockmann, Cheval Liberte, Debon, Nugent, and Woodford Trailers.