M-Tec Goods Trailer Twin Axle + cage 8 x 4 2000kg 2023 Incl VAT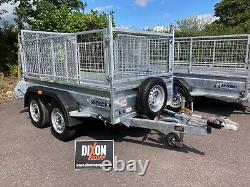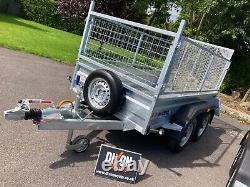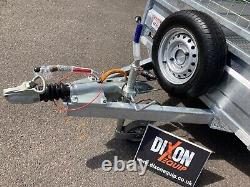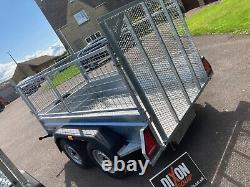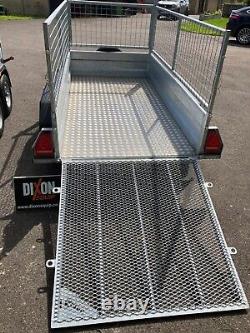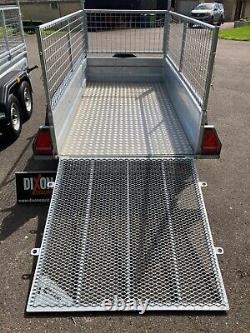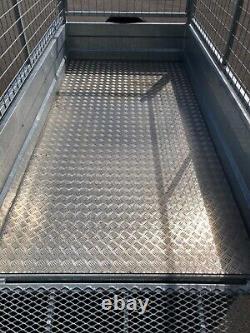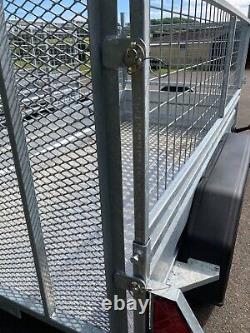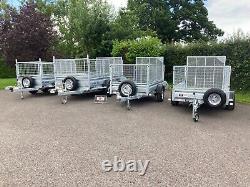 M-Tec General Goods Trailer - 8 x 4 - 2000kg - 2023 - Incl VAT. (Not Ifer Williams LM GX Tipping, flat bed, beaver, transporter, Indespension, Brian James, Brenderup, Wessex, Nugent, Lynton, Bateson, Eyre, drop side, livestock, sheep deck, cattle landscape gardener, builder, maintenance). Brand new twin axle general goods trailer with a long list of extras fitted as standard on this superbly built general goods trailer. Full cage kit with ladder rack, spare wheel, LED lights with 7 & 13 pin sockets, Knott axles and coupling, parabolic spung suspension, alloy floor and fully galvanised body and chassis make up this excellent trailer.
Aside from the high quality of workmanship there are a number of very neat design features. For example, lynch pin safety catches, resister enhanced LED lighting and of course the comfort of proven running gear by Knott. This brand new trailer comes with 12 months warrantee, a certificate of conformity & a full PDI/Inspection. The build quality of M-Tec really should be seen to be appreciated.
We would be very happy to show you the trailers we have on site. Located in North Wiltshire near Chippenham.
Contact me if you have any questions 07984 179137. All sales are VAT receipted. We have access to the full range of M-Tec trailers.
If you can't see the trailer listed that you are interested in, please give us call. We're here to help!