Ifor Williams Twin Axle Plant Trailer GX126 2013 3500kg Plus VAT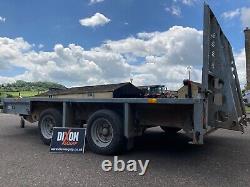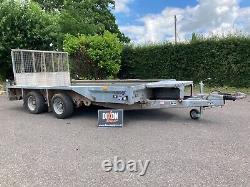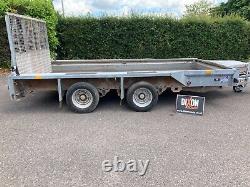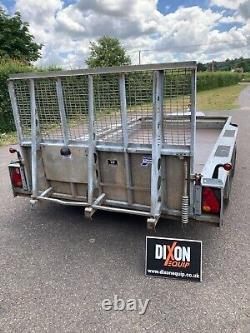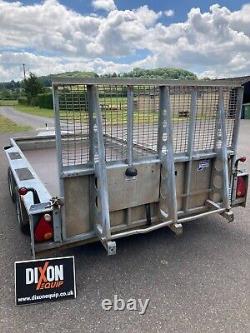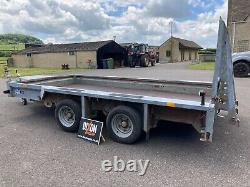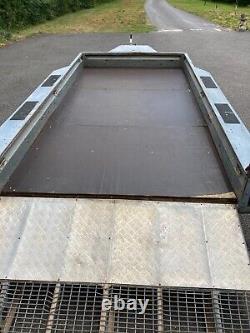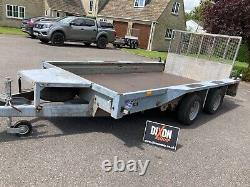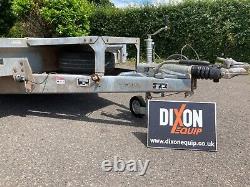 Ifor Williams Twin Axle Plant Trailer GX126 - 2013 - 3500kg - Plus VAT. (Not Ifer Williams LM GX Tipping, flat bed, beaver, transporter, Indespension, Brian James, Brenderup, Wessex, Nugent, Lynton, Bateson, Eyre, drop side). Good solid and straight Ifor GX126 Twin Axle in used condition.
12ft long and just over 6ft wide running on two axles with 12 wheels and plated at 3500kg. Just been through our workshops for a full inspection prior to sale.
Includes - 4 good tyres (5mm+), good wheel bearings, brakes at 75% all round. New brake cables on rear axle. New hitch bellows and new jockey wheel. All of the lights work as they should - fitted with. A good straight trailer with a reasonable phenolic plywood floor.
This trailer has worked for a living but it is ready to go straight back to it. Quite literally all you need to do is fit your numberplate and take it away.
Good coupling and 50mm ball hitch, fitted with a brand new hitch lock with spare keys. Reasonable spare wheel as well.
This trailer comes with a clear TER theft check certificate & inspection report. Located in North Wiltshire near Chippenham. Contact me if you have any questions 07984 179137, or search on line for Dixon Equip Wiltshire. All sales are VAT receipted.