Exhibition Trailer Display Show Hospitality, Trade Stand Event Twin Axle Trailer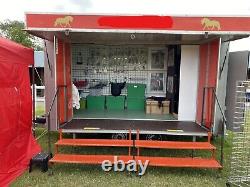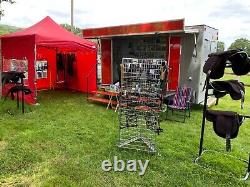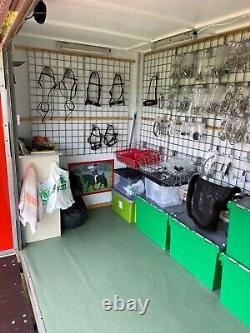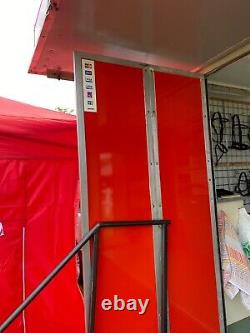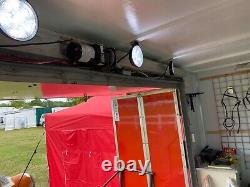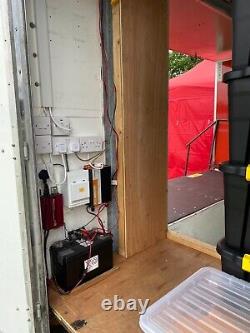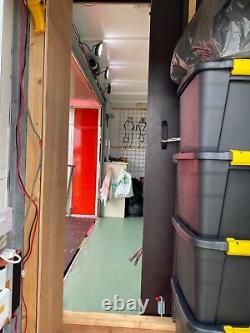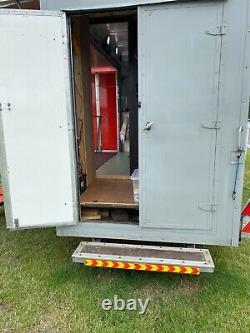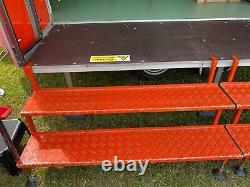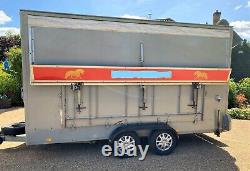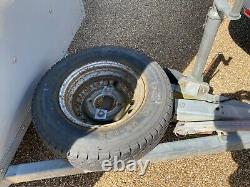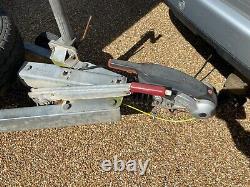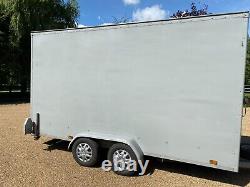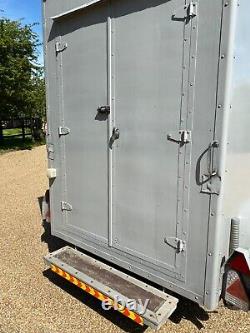 Superb Exhibition, Show, Display Hospitality Trailer. Trade Trailer, body 4.3m Long, height 2.7m, drawbar 1.4m, trailer width 1.7m. Main space with a small counter with cupboard and. Sliding door to a small storage area where the battery, inverter and winch control are, and a back barn door which locks. Used, just been to Malvern from Suffolk for a three day show last week.
Excellent spot lights, battery, inverter, mains hook up. Winch for lowering and lifting the stage floor, spare tyre, 4 good tyres and new battery. The trailer has just had a good look over and service including brake cables, brakes, checking hitch. Good bits, loads of room, good lighting, brilliant to tow, sound trade trailer.
Bad bits, the steps don't fold down you have to manually position them, and you need the winch to lower and raise the floor so must remember to check the battery is charged. Sound, genuine trade trailer, ready to be used unlike many!